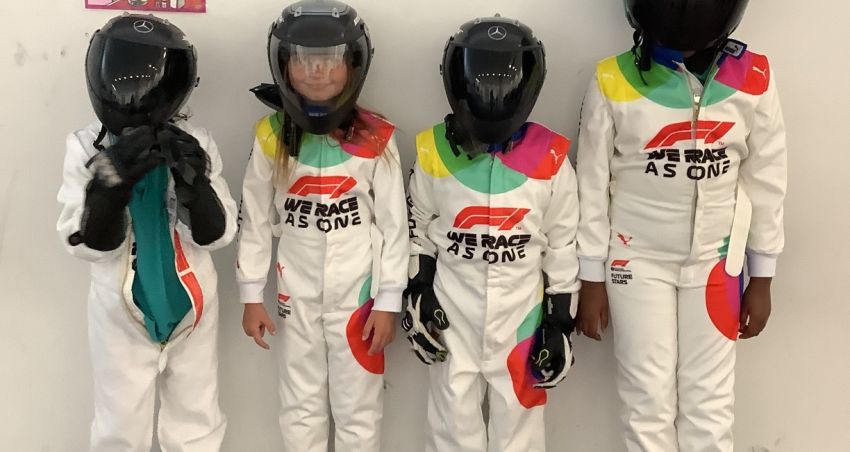 Pupils were delighted to take part in a series of workshops about motor racing thanks to Silverstone Interactive Museum.
Over the last two weeks, they provided workshops for Year 3, 4, 5 and 6. The children learnt about the different materials used in cars and motorbikes and their purpose. They also learnt about how these have developed over time. The workshop discussed different forces acting on the vehicles in the races, including friction.
The children also had the opportunity to look at different objects including the tyres, a suspension and motorbike carbon fibre. They also had the opportunity to try on some race suits and helmets. Lots of children enjoyed this part!