Vision, Values and Ethos
Castle... "Never stops Learning, Community, Achieving, Success, Together, Learning, Everyday"
We are a community that embraces diversity to empower all to grow.
We achieve through challenge, inspiring open minds and developing the skills for life long learning by working together for the future of every child.
At Castle Academy there is an understanding and respect for all, regardless of race, gender or ability.
We aim to encourage the whole school community to take risks in the pursuit of excellence.
We celebrate creativity and success but acknowledge that we learn from our mistakes.
We are committed to raising standards and setting high expectations through exceptional teaching.
We aim to enable all to fulfil their potential and we celebrate their range of achievements.
We believe a sense of belonging is vital for all members of the inclusive Castle community.
We develop the whole child in a happy, secure and caring environment.
We have pride in the school and are partners in being the best we can be.
Our values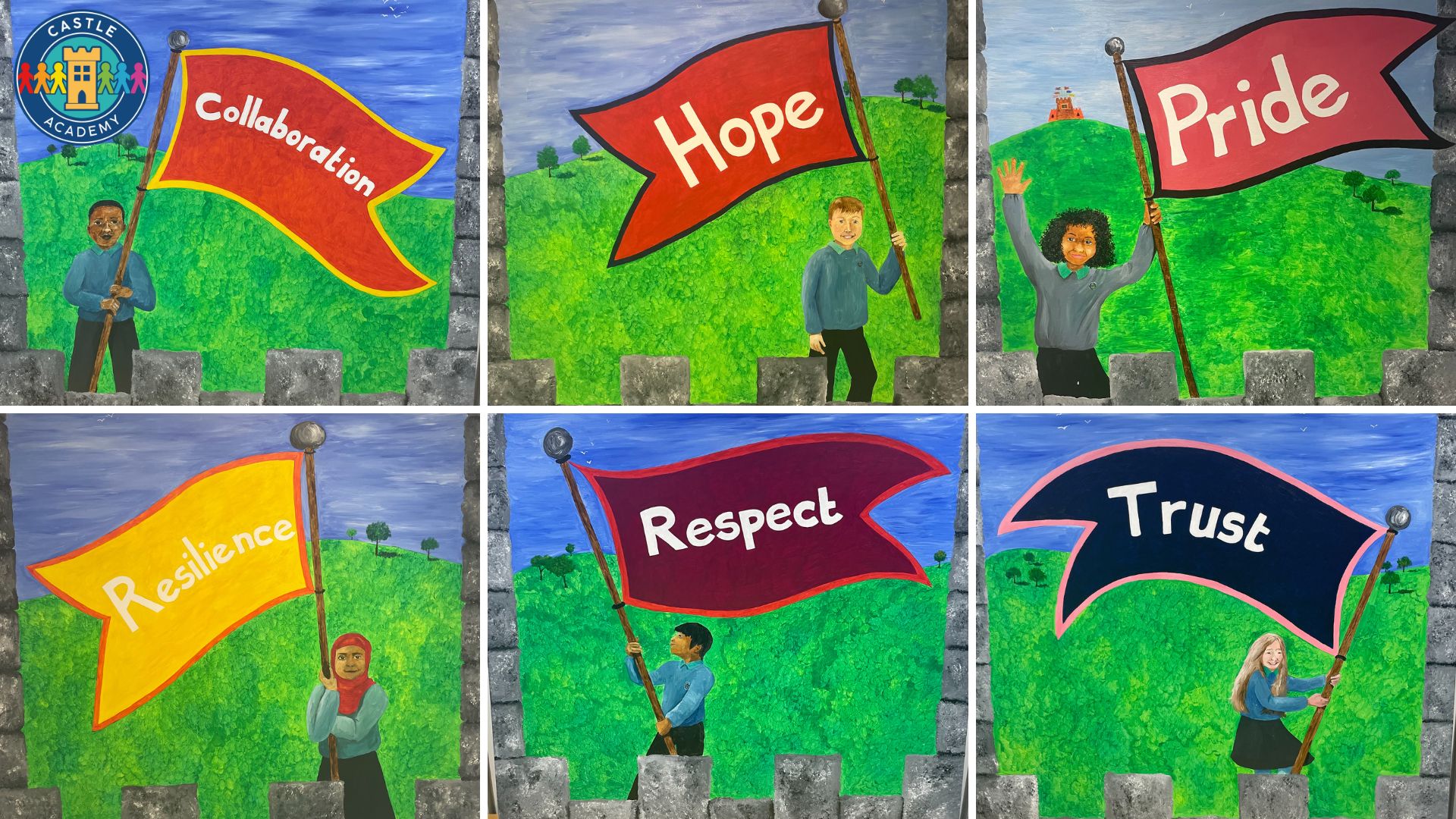 Curriculum Statement
Every school in the East Midlands Academy Trust (EMAT) is committed to providing the highest standard of education so that all children are supported to be the best that they can be.
You can read our Curriculum Statement by clicking here.
Key Performance Indicators
Our Key Performance Indicators set out our expected standards as a Trust in areas including curriculum, SEND, EAL and safeguarding.
You can read our Key Performance Indicators by clicking here.