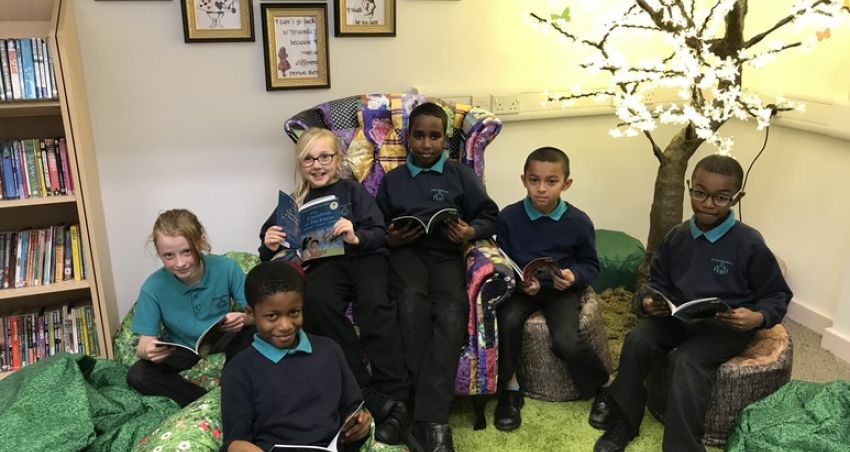 Pupils at Castle Academy in Northampton can now enjoy a book in their newly-refurbished school library.
The new library features brand new books, a storytelling area and a cosy space for quiet reading, as well as audio equipment to listen to audio books in a range of languages.
There is also a fingerprint scanner so children can check out their own books, and the pupils have painted pictures of their favourite books covers to decorate the walls.
Castle Academy principal Lorna Beard said: "Our previous library was quite tired with old books and plain white walls, so we decided to raise some money and contribute some funding from our budget to refurbish it and create this fantastic new space.
"We now have space for small group working, quiet reading and a wonderful storytelling area, which is my favourite part.
"The children absolutely love their new library and we're confident this will help to inspire a love of reading in them from a young age."