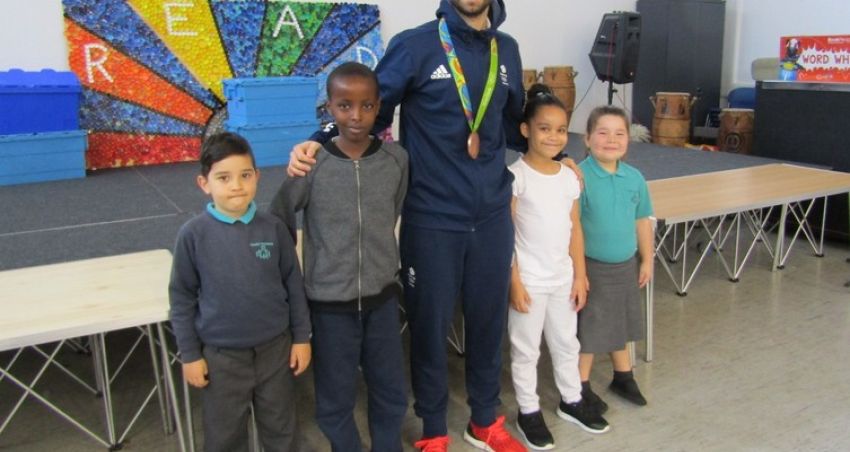 Olympic bronze medal-winning badminton player Chris Langridge visited Castle Academy today (November 8th) to give a special talk to pupils.
Chris, who won bronze at the Rio Olympics in 2016, talked to the children about working hard and aiming high, and answered some of their questions during an all-school assembly.
Chris is an ambassador for Aldi UK, which is opening a new store near the school and brought some healthy foods for pupils and staff.