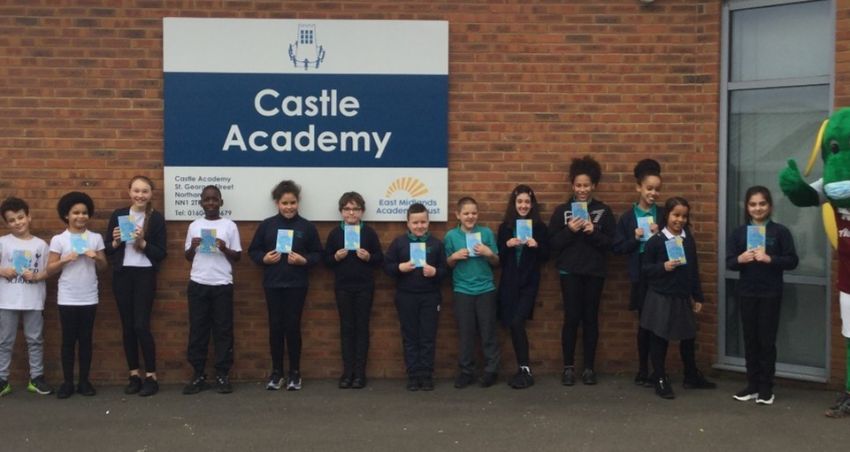 Northampton Town Football Club mascot Clarence the Dragon visited Castle Academy as part of a scheme to encourage children to read.
Clarence delivered 20 football story books to the pupils through a partnership between Northampton Town Football Club Community Trust and the National Literacy Trust.
The project aims to support pupils to develop their reading skills and improve their confidence and enjoyment of reading, particularly focussing on pupils who may not be as confident when reading aloud.