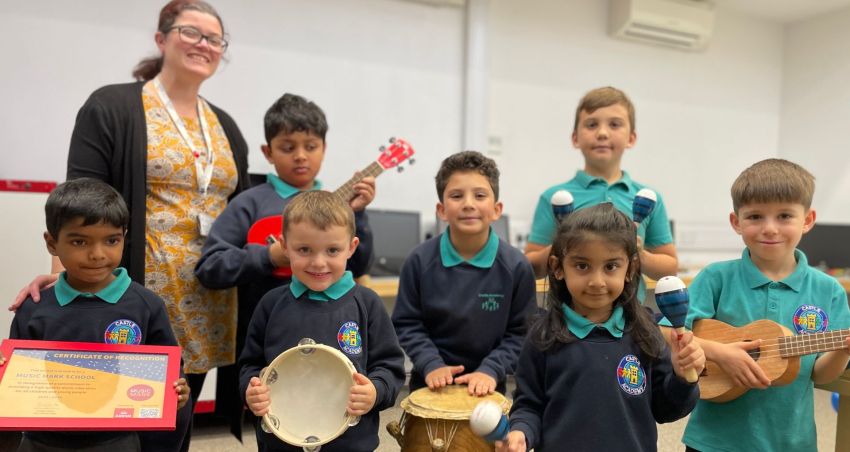 #EMATter school Castle Academy has been awarded a national quality mark for its commitment to high quality music teaching.
Pupils at the Northampton primary school benefit from a wide range of opportunities, including learning about music within lessons as well as wider extra-curricular activities involving music and singing.
This has earned Castle Academy, part of East Midlands Academy Trust, a prestigious Music Mark award after being nominated by Northamptonshire Music and Performing Arts Trust (NMPAT).
Charlie Winter, reception teacher and music lead for Castle Academy, said: "This award recognises the value that we place on music at Castle Academy and the hard work of all the staff to ensure our pupils have access to a high-quality music education.
"It also supports the work that goes above and beyond to provide extra-curricular opportunities to our pupils to explore a wide range of musical style and experiences."
At Castle Academy, pupils can join the school choir or Rocksteady school rock band, enjoy visits from musicians and performers, learn instruments including the ukelele and take part in musical performances including the school's Christmas singalong and Voice in a Million in London.