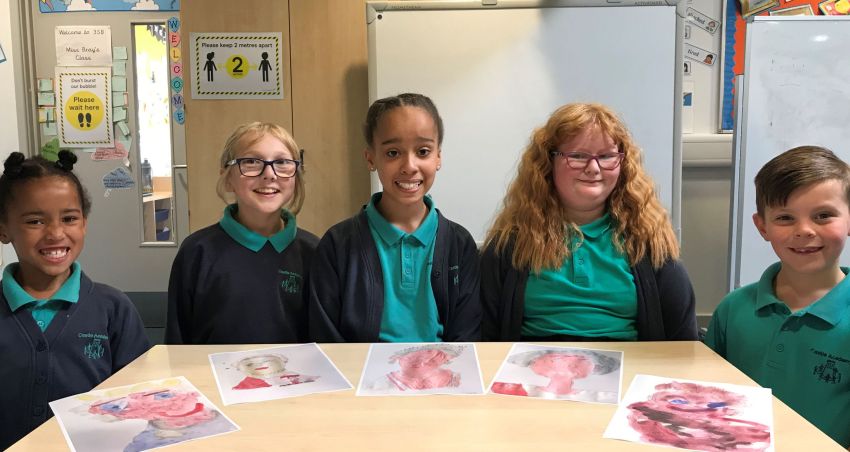 Pupils have received a letter from the Queen thanking them for their artwork to mark her 94th birthday.
The children from Castle Academy and Northampton International Academy, both part of East Midlands Academy Trust, created portraits of the Queen to celebrate her birthday earlier this year. They posted her their pictures and were delighted to receive a letter from Windsor Castle thanking them for their creations.
The letter says: "The Queen wishes me to thank you for your message and the splendid portraits of Her Majesty which you sent on the occasion of The Queen's 94th birthday.
Her Majesty was glad to hear from you and touched by the care you have all taken with your artwork. The Queen is most grateful for your kind thoughts at this time and hopes that you too are keeping safe and well during the current situation."
The portraits were drawn by pupils who were continuing to attend school during the lockdown period.
Teacher Sarah Fransch said: "These portraits were painted during the lockdown period by both Castle and NIA pupils, and they were so excited to hear that they have had this letter of thanks from the Queen."