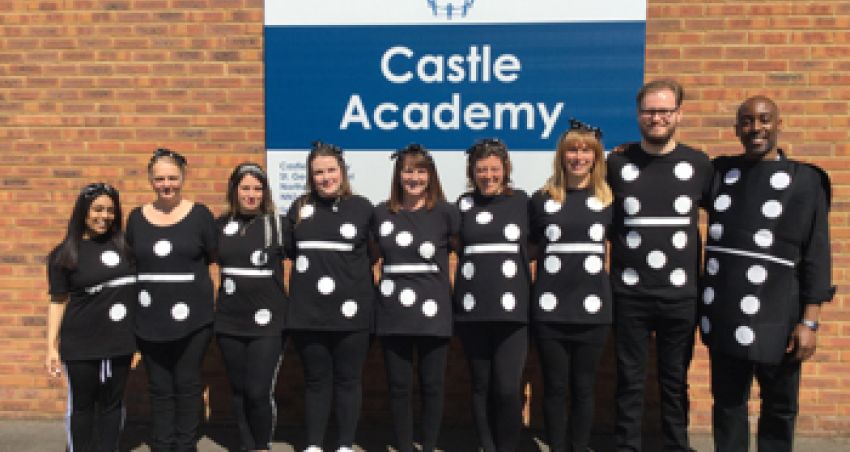 NSPCC Number Day adds up to great fun for East Midlands Academy Trust pupils.
School children across the East Midlands Academy Trust enjoyed a 'mathstastic' series of activities as part of NSPCC Number Day.
Pupils from Stimpson Avenue Academy and Castle Academy in Northampton, Prince William School in Oundle and Orchard Academy in Milton Keynes dressed up in number-themed fancy dress and took part in a range of maths-related lessons as part of the fundraising day.
Castle NSPCC number day 1The NSPCC's nationwide event encourages schools to raise money for the children's charity while also celebrating the importance of maths and numeracy skills.
The staff at Castle Academy dressed up as a human domino set, pupils at Orchard Academy held a non-uniform days, and Prince William School students took part in a Who Wants to be a Mathionaire? Quiz to see who could achieve 1,000,000 points.