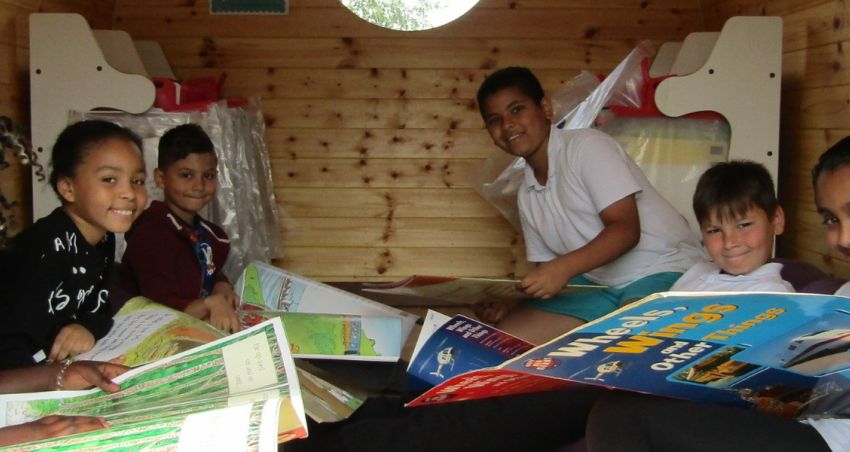 Five new 'hobbit holes' have been unveiled at Castle Academy to offer pupils a quieter place to spend their breaktimes.
Each of the hobbit holes feature a different coloured door to represent the different activities inside—art, reading, a chill area, maths teasers and writing. The huts are aimed at children who are a little more sensitive to robust lunchtimes and playtimes to enable them to enjoy more peaceful activities.
The hobbit holes will also be used as additional teaching spaces for small groups.