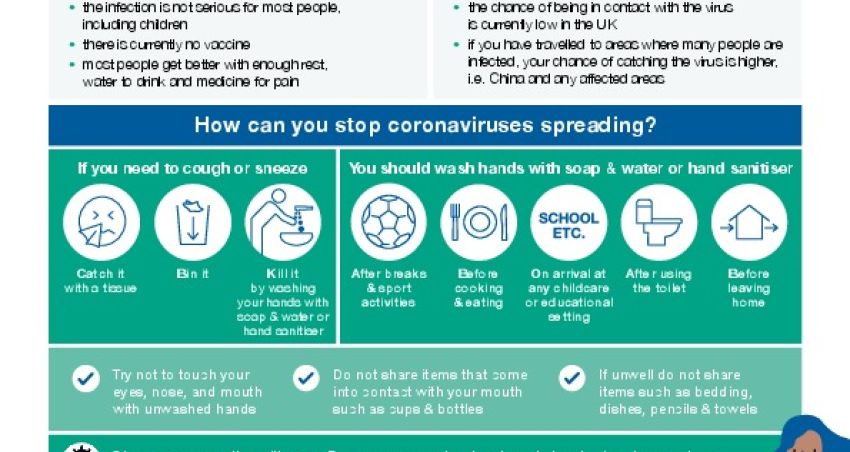 Key Worker Status: If you consider yourself to be a keyworker and would like your child to be in school from next week, please complete the form that has been sent out on the school app this afternoon.
You will also need to prove your key worker status using a payslip, a work ID card/lanyard or a confimation email from your workplace to you.
Please be advised that we are following the latest government advice on Coronavirus. You can read the latest official advice from the Government by clicking the following link:
Coronavirus advice for schools
We are also displaying the following Public Health England poster about preventing the spread of Coronavirus in all our schools.