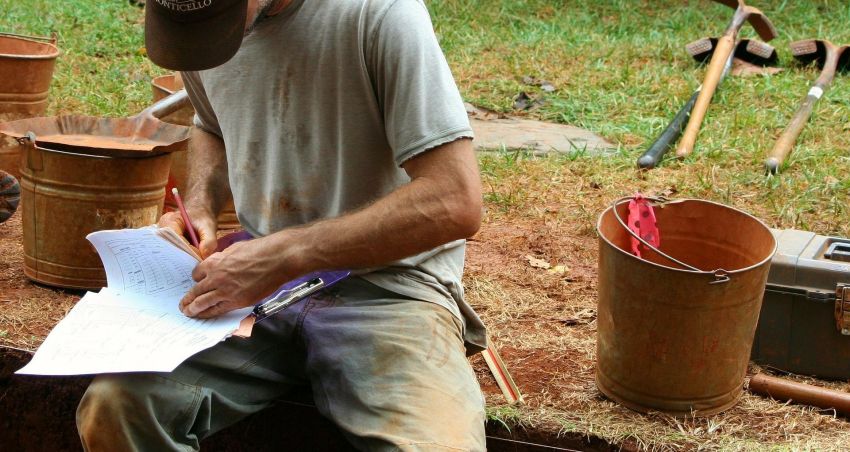 Pupils at Castle Academy in Northampton are learning about archaeology as part of a new pilot project with MOLA (Museum of London Archaeology). Sander Aerts and Simona Falanga from MOLA Northampton visited the school on Tuesday (February 5th) with a number of historic animal bones to teach the children more about how animals have evolved.
It was the first in a number of lessons to be held at Castle Academy as part of MOLA's new outreach programme, which aims to encourage more young people to become interested in archaeology.
Year 4 pupil Farhan Liton said: "We have been learning about prehistoric animals and ancestry, and we've been learning how to identify the animal it is from its teeth and bones and what year it is from. "My favourite bones were the cow skull which was really interesting."
Environmental archaeologist at MOLA Sander Aerts said: "The MOLA Northampton Schools Programme is a unique opportunity for us to share our passion with the next generation and hopefully inspire them to get involved with their own cultural heritage.
"It has reminded me of why I wanted to become an archaeologist in the first place. Just like my work, it took me back in time."
Further sessions will be held at Castle Academy later this year. MOLA provides independent archaeology and built heritage advice and professional services. With offices in London, Northampton, Basingstoke and Birmingham, MOLA's 300 staff helps to discharge planning conditions expertly and swiftly. MOLA works in partnership to develop far-reaching research and community programmes. The photograph shows Castle Academy Year 4 pupils Kamile Spruktaite and Jamil Hussain with some of the artefacts from MOLA.