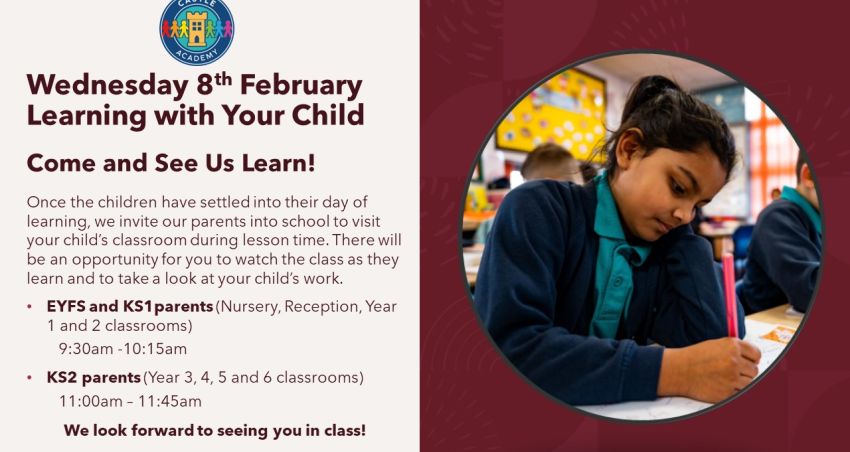 9.30am
We're inviting our parents into school to visit your child's classroom during lesson time.
There will be an opportunity for you to watch the class as they learn and to take a look at your child's work.
EYFS and KS1 parents (nursery, reception and Years 1 and 2) - 9.30am to 10.15am
KS2 parents (Years 3, 4, 5 and 6) - 11am to 11.45am
We look forward to seeing you in class!